Roll over image to zoom in
Click to open expanded view
Tap Fresh: Efficient Faucet Cup Cleaner for Sparkling Clean Cups
$24.64 – $173.29
Overview:
Introducing Bright Sweep – the epitome of convenience and quality in handheld cleaning devices. Designed for easy one-handed operation, simply press the high-pressure nozzle with the cup facing down for instant cleaning prowess.
Crafted with Seiko quality, this device not only boasts a fashionable and versatile appearance but also ensures ease of cleaning and resistance to rust, guaranteeing a long-lasting and reliable companion in your cleaning routine.
Equipped with a high-pressure nozzle featuring a five-hole design, our Bright Sweep enables multi-angle spray washing for quicker and cleaner results. A gentle press is all it takes to activate the spray, and upon completion, the device effortlessly picks up and closes automatically, streamlining your cleaning process.
The 4-point interface, with a 2.2cm opening, ensures standard water inlet functionality, providing strong versatility. Widely suitable for both commercial and household use, this handheld wonder is perfect for bar counters and various cleaning needs. Upgrade your cleaning experience with Bright Sweep – where efficiency meets innovation!
Product Information:
Suggested hole diameter: 2.2cm
Cup washing nozzle diameter: 11.2cm
Suitable for cups with a caliber less than 11CM
Black: Black case + cup washer
White: Silver case + cup washer
Black set: Black case + cup washer + 0.8m water inlet pipe
White set: Silver case + cup washer + 0.8m water inlet pipe
Bar Counter Cup Washer Sink High-pressure Spray Automatic Faucet Coffee Pitcher Wash Cup Tool Kitchen
Size Information:
Product Image: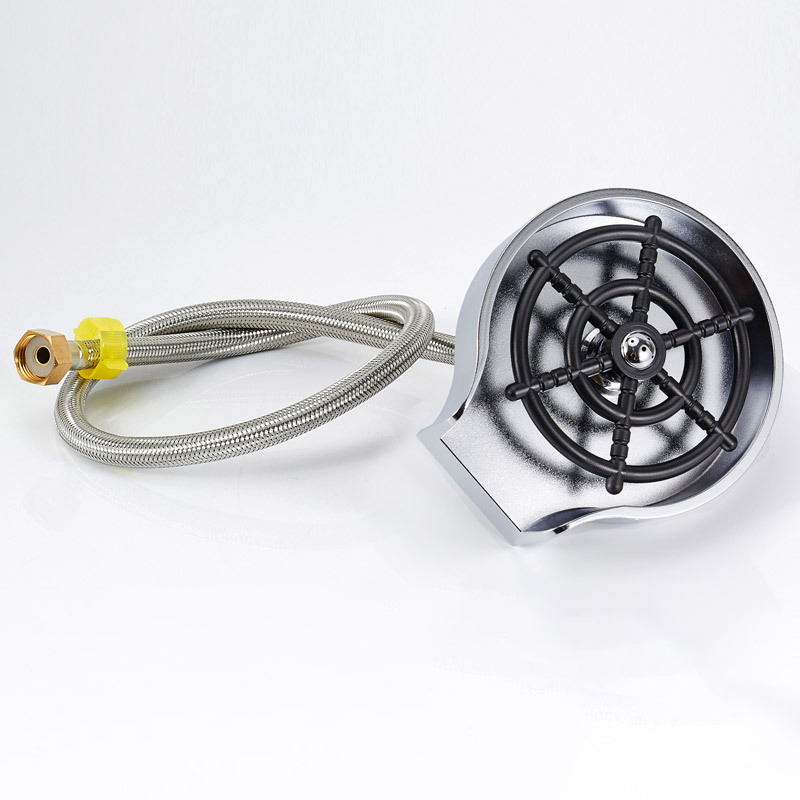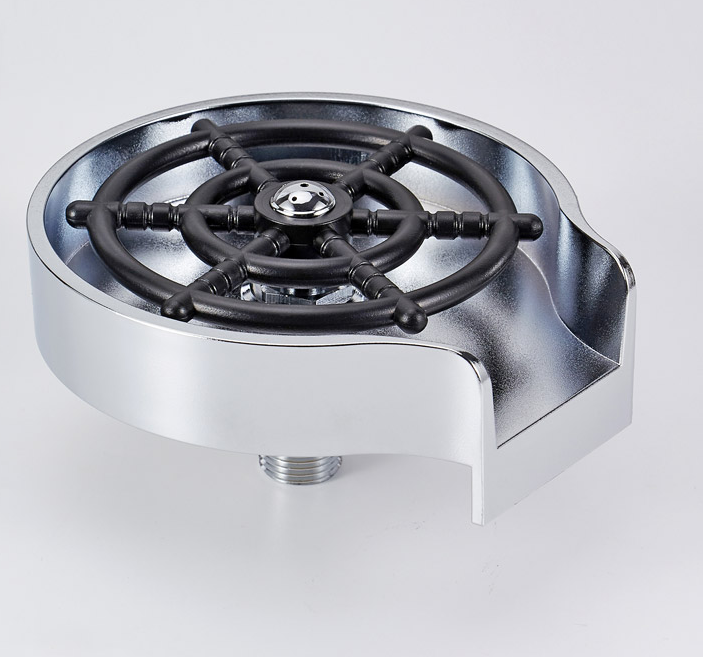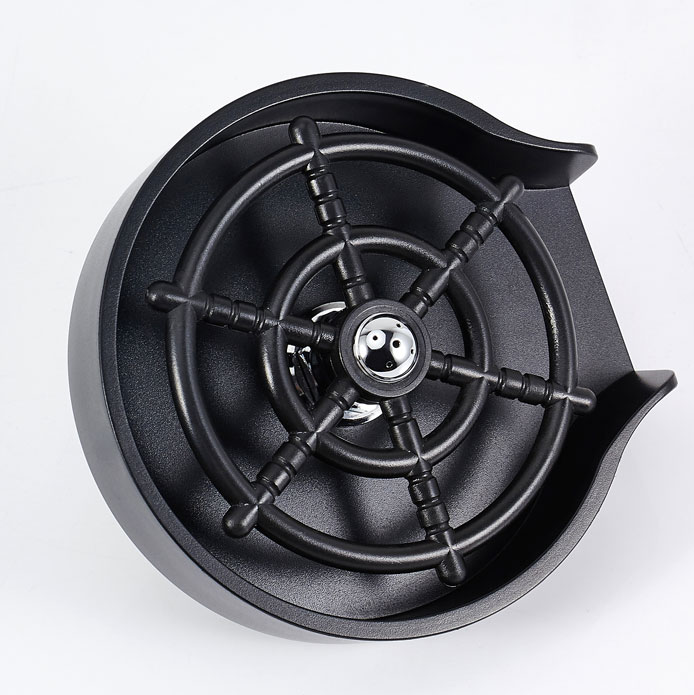 Additional information
| | |
| --- | --- |
| Weight | 0.29 kg |
| Dimensions | 150 × 140 × 40 cm |
| Color | Black, Black and White, Black set, Copper tee joint, G9 16Tee Connector US, White, White set |